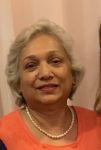 On behalf of Community Volunteers for International Programs (CVIP) at OISS-MSU, I am extending a warm welcome to our global students, and community volunteers. As we re-emerge from an  unprecedented time of social distancing  and virtual encounters, the friendships at CVIP have stay connected and genuine. We   remain committed to caring for your safety and success as we build a better   world one encounter at a time. 
Since 1969, when volunteers organized warm winter clothing for international Spartans, CVIP has grown!  Presently, as a community organization with hundreds of volunteer members  CVIP can extend friendship and support for many cultural, educational, social, and financial needs of international students, visiting scholars and spouses.   
In addition to resources already mentioned, CVIP offers the goodwill of the greater Lansing community. Especially with the uncertainty brought by a pandemic students who are away from their homelands often may experience loneliness and isolation. Yet, we all have so much to learn from and offer to each other at MSU. Let's do this together. Bring your talents and time to CVIP. Consider participating as a student or volunteer in the following programs (see complete descriptions under PROGRAMS).
Volunteer English Tutoring Program (VETP)
International students/scholars: Improve your English in classes with other internationals or one-on-one with a tutor (conversation partner)
Community members: Conduct a class or serve as a tutor (conversation partner)


International Friendship Program (IFP)
International students/scholars: Get to know community members and local culture
Community members: Provide friendship


Community Pen Pals (CPP)- students correspond with community members before arriving on campus. Find out about community, culture, shopping, cuisine and more students sign up through OISS
Community members: help student acclimate!


The International Student Lending Center - COVID19 Safety Measures are in effect currently but will be updated with the reopening of campus.
International students/scholars: Borrow basic household items
Community members: Volunteer time and/or donate household items


I SPEAK (International Speakers Program)
International Students and Scholars: Educate the community about yourself and your home country.  This program will evolve to meet new expectations.
Community members: Organize student transportation and support for volunteer speaking engagements.


Global Festival Gift Shop raises money for scholarships. Students, scholars and community members: Volunteer to set up the Shop prior to and/or on the day of the MSU Global Festival held every November.  Community members: Donate international items  to the Shop, and help prepare a "world bazaar experience" at the sale and/or help price items before the sale. 


International Spouse Connection (ISC)- organizes cultural weekly activities that are both seasonal and fun for spouses and kids. 
International spouses: Meet other international spouses and enjoy lots of activities.
Community members: Volunteer to teach a hobby, organize outings to local attractions, plan activities for families.


Home Visits - visit a local home and learn about the community and host
Community members: Drivers and hosts are always welcome.
Please follow the online application process on this website to join us.  Reach out and we will reach back!  
Cordially,
Raj M Wiener
CVIP President 2020-22