There are several ways to donate to CVIP, to promote mutual cross-cultural education, understanding, appreciation and friendship between the Greater Lansing Community and MSU's international students, scholars and their families.
Donate Your Time - Volunteer!
Donate your time and talents to one of the many programs sponsored by CVIP. For available opportunities, see the list of CVIP's programs.
Give a Monetary Donation
Contribute to the CVIP Scholarship Fund
Your gift is tax-deductible through the MSU Development Fund. Please make out your check to "MSU" and note 'CVIP Scholarship Fund' on the memo line. Your donation will go to support tuition scholarships for spouses of international students.
Contribute to the CVIP General Fund
Donations to CVIP's general fund help defray program expenses. Please make your check out to "CVIP" (not "MSU"). You may specify which program you wish to support by writing its name on the memo line. 100% of all contributions go directly to the designated program; CVIP is totally administered by volunteer efforts.
Checks should be sent to the CVIP Office, 427 N. Shaw Lane, 300F International Center, MSU, East Lansing, MI 48824.
Donate International Items to the World Gift Shop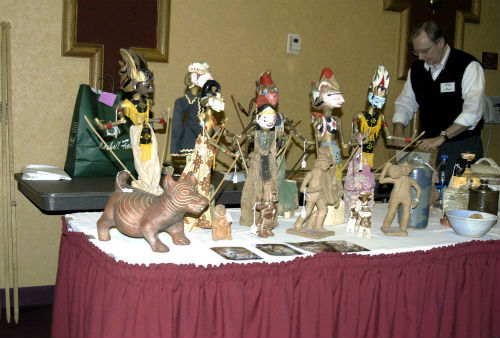 The World Gift Shop at the Global Festival offers unique and beautiful international items for sale. 100% of the proceeds from items you donate go into the CVIP Scholarship Fund to support tuition scholarships for spouses of international students.  To donate items, please contact Barbara Sawyer-Koch, 517 775-6000 or sawyerkoch1(at)gmail.com.
Donate Household Wares to the Lending Center
The International Student Lending Center accepts donations of household wares in slightly used condition, such as bedding, cooking ware, lamps, etc.  In turn, the donations are given out free of charge to international students living in University housing.  To donate household wares, please contact Stacey Bieler, 517 332-0464 or jsbie(at)earthlink.net.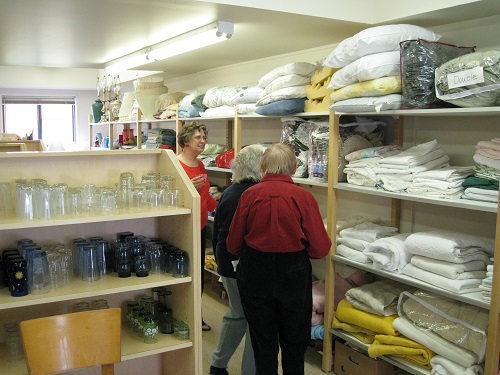 Here is a partial list of items needed by the Lending Center:
Kitchen
Dishes, tableware, serving pieces
Pots, pans, and plastic ware
Kitchen tools: cutting boards, can openers, sharp knives, tea kettles
Table cloths, place mats, napkins
Living area
Lamps, waste baskets/buckets, throw rugs, home decoration
Bedroom
Bedroom linens: sheets, blankets, pillows, pillow cases
Bath
Towels, wash cloths, bath mats