International Friendship Program (IFP)
The International Friendship Program helps Greater Lansing area residents get to know and establish mutually rewarding relationships with MSU international students. It provides a chance for the international student to get to know an American individual or family and feel welcome in the community while providing the family a unique opportunity to travel at home and learn about another country, culture and language.
---
About IFP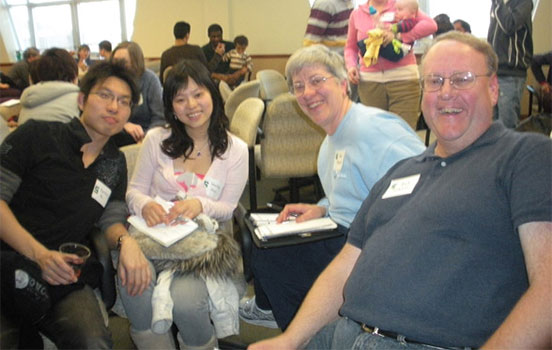 IFP is not a home stay program. Typically, the American friend meets with their student about once a month by inviting them to their home for dinner. IFP participants can also enjoy other activities like going shopping, celebrating holidays, attending a concert, play, or sports event, sightseeing, picnics, and staying in touch through email or by phone.
Many students find the International Friendship Program the only way to get away from the academic environment and be invited into an American home. This program requests only a one-year commitment on the part of the student and the American host. Participants in the International Friendship Program can be married with children or without, single, working or retired.
American friends can't help with financial, immigration, academic, employment, health, or significant adjustment issues. If you need assistance with these concerns, contact the Office for International Students and Scholars.
To Become an IFP Host
If you're interested in becoming an International Friendship person or family, fill out the IFP Volunteer Application. Hosts must be able to respect religious and cultural differences, stay in contact with students at least once per month, provide transportation to and from IFP events and activities, and adhere to the CVIP Code of Ethics.
To Participate in IFP as an International Student or Scholar
Spending time with an American participant in IFP gives international students an opportunity to experience a guided tour of American culture. If you're interested in spending time with an American friend here at MSU, fill out an IFP Student Application.
Please note: International students and community friends may apply at any time to participate in the International Friendship Program, but due to the COVID-19 pandemic, students and friends will not be matched until at least Fall Semester, 2021.