International Speakers Program (I SPEAK)
The International Speakers Program (I SPEAK) places international students, scholars, and professionals from MSU into the K-12 classroom, senior centers, and community organizations for cultural presentations or performances.
I SPEAK is open to all members of MSU's international community who wish to share their culture with American school children and community groups. Through its presenters, the I SPEAK aims to strengthen the Lansing area community's understanding and respect for cultural differences and similarities.
I SPEAK generally serves a 25-mile radius of the MSU campus. Occasional exceptions are made by special arrangement. To inquire about your school or organization, or ask other questions about the I SPEAK program, please contact ispeak.cvipmsu(at)gmail.com.
---
1. Request a speaker

Schools
Welcoming an international presenter will equip your students with the knowledge and skills required for citizenship in our global community.
To request a speaker for a school event or class, please follow the link below.
Community Programs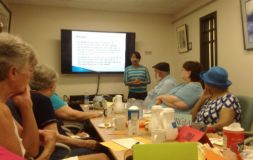 I SPEAK presenters can enhance the cultural competency of your members and offer an international lens through which to examine our global community. All applications must be submitted to CVIP three weeks before the proposed speaking date.
Please follow this link to fill out an I SPEAK Speaker Request Form.
---

2. Participate in I SPEAK as an international presenter from MSU
As an international student or scholar speaker in I SPEAK, you'll share knowledge of your country and culture with American students, local organizations, and community members. You'll have a free orientation program and free transportation to and from your speaking engagements. To become an I SPEAK speaker, fill out the I SPEAK Student Application.
---

3. Volunteer to be a member of the      I SPEAK Program Committee
As a member of the I SPEAK program committee, you will help recruit speakers, coordinate speaker training, process requests for speakers and provide transportation to and from speaking engagements. To join the I SPEAK committee, complete a Community Volunteer Application.