International Student Lending Center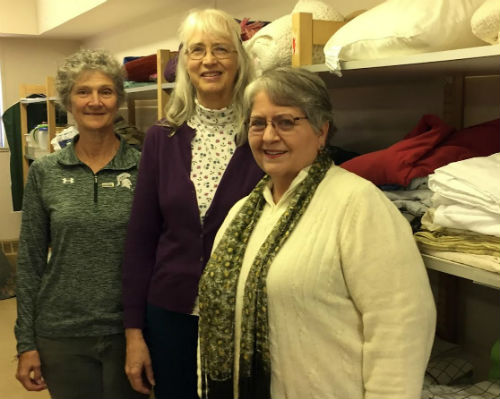 Lending Center Co-chairs: Marge Weldon, Stacey Bieler, Barbara Sawyer-Koch
The Lending Center loans used household items in good condition to MSU international students and scholars.
CVIP Lending Center
1622 D Spartan Village
East Lansing, MI 48823
Open Tuesdays: 1 - 2 p.m., Thursdays: 3:30 - 5 p.m.
International students can borrow many household items from the Lending Center including:
Kitchen
Dishes, tableware, serving pieces
Pots, pans, and plastic ware
Kitchen tools: cutting boards, can openers, sharp knives, tea kettles
Table cloths, place mats, napkins
Living area
Lamps, waste baskets/buckets, throw rugs, home decoration
Bedroom
Bedroom linens: sheets, blankets, pillows, pillow cases
Bath
Towels, wash cloths, bath mats
---
The Lending Center does not lend furniture or electrical appliances, except for lamps.
For more information on volunteering or donating items to the lending center, call Marge Weldon at 517-582-1369.